Undeniable Bajinya is home to custom-tailored gowns, wedding dresses, and fashions by Natalie Bajinya — a name you won't soon forget after seeing her one-of-a-kind styles and made-to-order couture pieces. In May, with only two weeks to prepare, Undeniable Bajinya showed twelve of her original designs during Africa Fashion Week Seattle in Redmond Washington.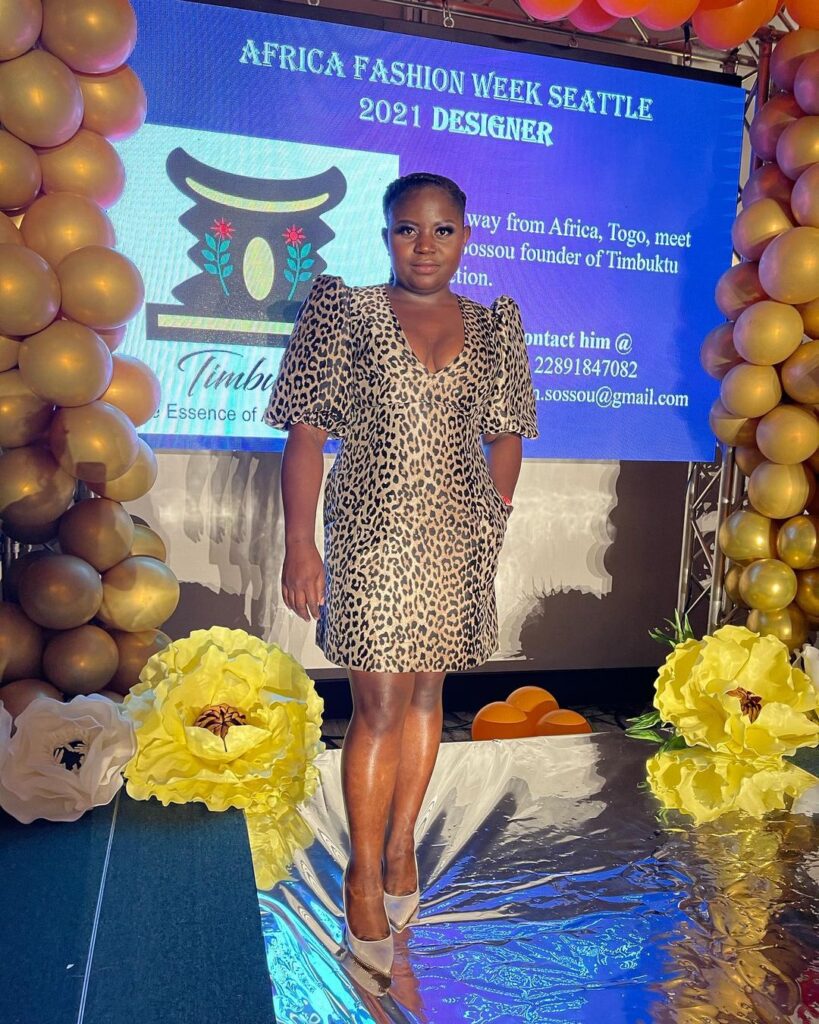 Africa Fashion Week Seattle's mission is to showcase the beauty of African fabrics, textiles and designs and to provide one-of-a-kind platform for artists, designers models and entertainers. Some of the proceeds go towards charitable causes here in Washington State as well as in Africa. Africa is rich in cultural diversity and their goal is to bring positive enriching experiences so guests can gain an appreciation and love for the continent.
Without patterns, Bajinya designs, sketches, and crafts each of her beautifully unique fashions from customers' exact measurements. Bajinya's craftsmanship, attention to detail, artistry, and imagination describe the talent, skill, and spectrum of styles in Bajinya's repertoire of work. From colorful vibrant African print fabrics and textiles to soft delicate gowns, wedding apparel, and classic American looks, it is undeniable that Bajinya's got style.
For truly authentic custom-made pieces for all shapes and sizes, ball gowns, wedding attire, and everyday wear visit 6403 Steilacoom Blvd in Lakewood WA or follow on Instagram and Facebook.